Springs for Mining Machinery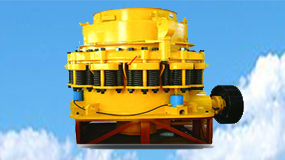 With the development of China's mining machinery industrial, the Chinese mining machine have saled all over the world. Kathysia industrial has rich professional experience on manufacture the mining springs, which supply the springs to Chinese mining machinery manufacturer for more than 20 years.
Whether you need mining springs for your mining machine manufacture, or looking for the spare parts or maintain your mining machines, Kathysia industrial has the technology and know-how to match you. Whatever you give the drawings or the main parameters, our knowledgeable professionals can manufacture the springs or design it for you.
With quick turn around on all of your orders and competitive pricing, Kathysia industrial is the only company you will need to take on all of your small order/prototype or other special services requirements.
Request a Quotation & Support
Please fillout the form below, we will response your request in 24 hours.