Clips & Hose Clamps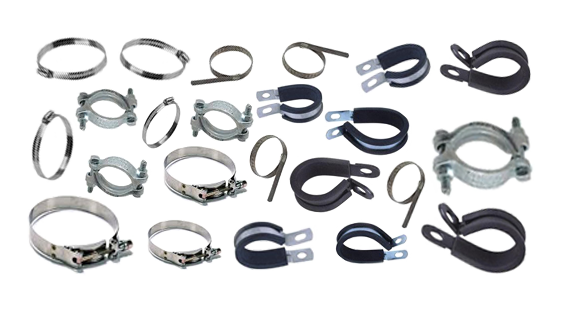 Kathysia industrial can produce complicated clips, clamps, and hose clamps. Because of our advanced manufacturing practices, Kathysia industrial continues to be a leading fastener producer of constant tension hose clamps. These devices are used across the automotive, appliance, agricultural, marine and lawn equipment industries among others.
We are capable of manufacturing metal clips and brackets from alloy, stainless steel, cold rolled carbon steel (low, medium, regular and high carbon), as well as from galvanized and other coated materials in both wire and strip form.Our highly qualified engineering staff is always available to help in the design of custom clips, clamps, and brackets to ensure every customer requirement is met with a product that delivers quality and cost-efficiency.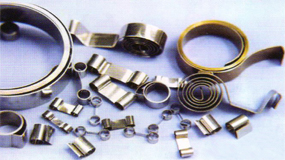 Made to customer specifications for securing and fastening tubes, wires or hoses, four slide metal spring clips and metal spring clamps are manufactured by our highly specialized equipment and employees. These products are used across a wide variety of industries in applications such as "R" clips, "D" clips, "U" clips, springs clips, fuel line clamps, hose clamps, cable control clamps. From dishwashers to fuel lines, Kathysia industrial has used decades of acquired knowledge to develop clamping systems using special alloys and stainless steel materials, ideally suited for applications where constant joint expansion and contraction is a prerequisite. The use of an in-house heat treatment provides superior performance and corrosion protection.
Call us today at 0086-8655-6906 to learn more about clips and house clamps. If you are seeking a quote for a custom designed clips or hose clamps, please include the specifications in your request. Once we got the information, we will give you the quotation in 24 hours.
Request a Quotation & Support
Please fillout the form below, we will response your request in 24 hours.