In cosmetics industrial, most bottles use pump lotion and the compression spring is one of the most important components. The working environment of this kind springs is usually very humid, stainless steel is the most widely used materials.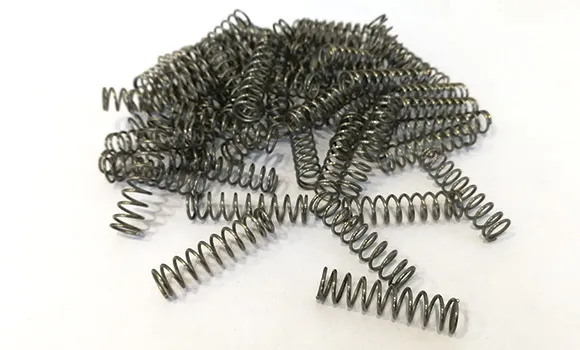 The picture above shows one kinds of pump lotion springs ordered by our British customer, who's mainly business is plastics recysling and provide plastic packaging products.
The customer came to us and said that they would like to push out a new product, bottles with pump for lotion. In this products, there is a compression springs. They have the design of the bottle and the pump, but they have not professional knowledge for the springs. And they wouldn't like to purchase the whole pump, they need to produce it themselves. Then need a professional spring manufacturer to provide the springs for him.
We had offer this springs for several factory which produce pumps in China . We provide our design according to their dimentions, and list all the parameters, advantage and disadvantage. They are satisfy with it and placed the samples order.
After check and test the samples, they accepted the design and started to volumne production. Now we offer springs to them quarterly. Their business are going really well.