All types of coil springs (compression, tension, torsion, double torsion, steel wire form and flat form) can be made of square or rectangular steel wire,which called square wire spring. Wires of these shapes usually produce stronger springs than circular wires of the same design and specification. Square or rectangular wires are often used when more deflection or strength is required. Here just talk about the square wire torsion springs for our India customer.
The customer came to us, and asked one kinds of square wire torsion springs. He sent me pictures as followings,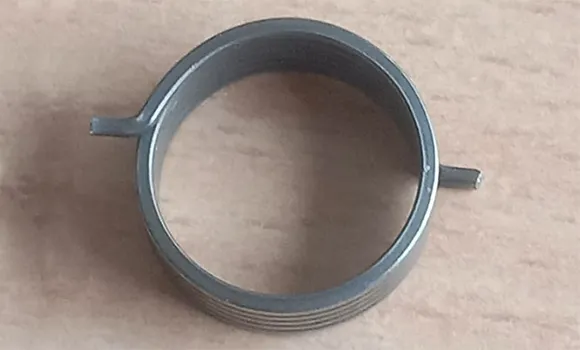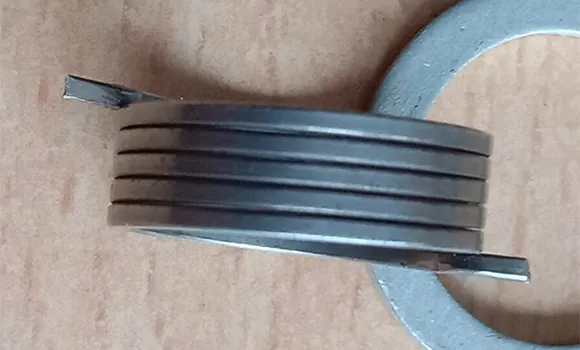 After got these pictures, I know that this is a curtain torsion springs, one kind of square wire torsion springs. It is better than round wire torsion springs. We had offered many this kinds of springs for our domestic customers. And there is a standard products list. But the size that this customer needs in not on the list.
I confrimed the materails and size with this customer. At first, this customer insteat to EN43 materials, I know that is their standard materials, but we are difficultly to supply this material, as it is not Chinese standard materials, and it need to import from abroad. Also the price will be higher, it is not good for our customer. I suggested this customer use our standard materials of 82B, it is a good springs wire, and enough for this kinds of torsion springs.
At last, he agreed to 82B materials, we achieved cooperation. The mass products will be shipped next week.
Here, post a good picture for other type of square wire torsion springs, it surface teatment is better than above one.