Various springs are also widely used in the shipbuilding industry. These springs are heavy duty springs, and most of the wire diameters are relatively large. For compression springs, hot rolling line can be used to produce heavy duty springs with a wire diameter bigger than 20mm. However, there is currently no good equipments/lines for torsion springs with a wire diameter bigger than 12mm. Especially for the double twist torsion springs, it is impossible to find equipments that can be produced.
As a designated spring products supplier by the Chinese ministry of machinery industry, and a member of China spring association, Kathysia Industrial has more than sixty years of experience in spring manufacturing, and has dozens of operating engineers who have worked in springs manufacture industry more than 40 years. These operating engineers have witnessed the development of China's springs manufacture industry, and have also experienced the process from purely hand-made springs to use of machinery and even CNC spring coiling machines. They are ones of the few experts in the industry who can make springs by hand.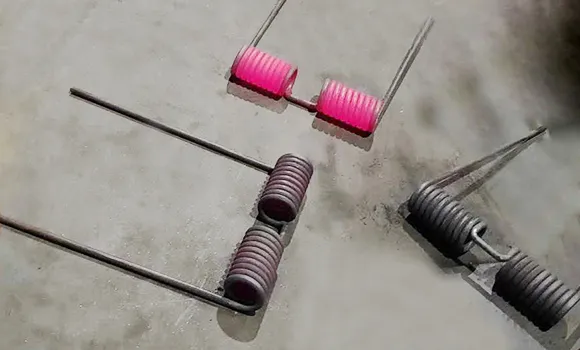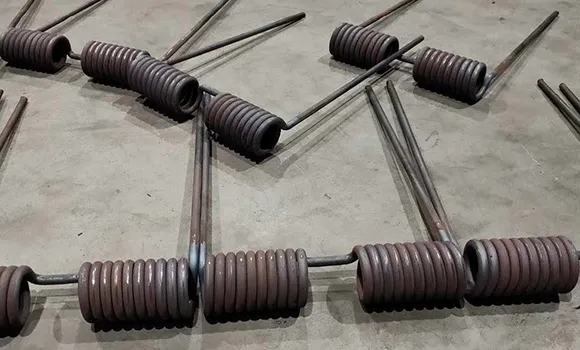 In March 2020, one of our customers in the ship repair industry approached us and asked us to produce a batch of 16mm double torsion springs for them to repair the doors of ship escape cabins. Because the torsion spring wire they requested is relatively large in diameter and small in quantity, they have searched the market for nearly half a year and have not found a manufacturer that can produce them for them. After confirmation by our experienced operation engineers, we accepted their order.
This batch of springs are made purely by hand. The steel wire is heated and softened by an intermediate frequency electric heating furnace and wound by hand on the shaft of an ordinary lathe. This is the only production method reserved in the industry at present. Although it is very old, it reflects our heritage and our development history.
The customer was ultimately satisfied with the spring. When I told the customer how to make the batch of springs and sent the video of the production process to the customer, the customer was shocked and wrote an email to thank our operation engineer for this.