Die springs(as called Mold springs) are widely used in stamping molds, metal die-casting molds, plastic molds, and other elastic motion precision mechanical equipment, automobiles and other fields. The material of die spring is generally chrome alloy steel. Chrome alloy spring steel has the characteristics of high temperature resistance, high rigidity and long life.
Die springs include: Japanese standard die springs, German standard die springs and American standard die springs. Usually die springs refer to rectangular die springs.
Rectangular die springs has the characteristics of small size, good elasticity, high rigidity, high precision, rectangular production material, color spraying (plating) on the surface to distinguish different loads, and beautiful appearance.
As a designated spring products supplier by the Chinese ministry of machinery industry, and a member of China spring association, Kathysia Industrial offers full series Japanese standard die springs and German standard die springs. Following is our German standard springs,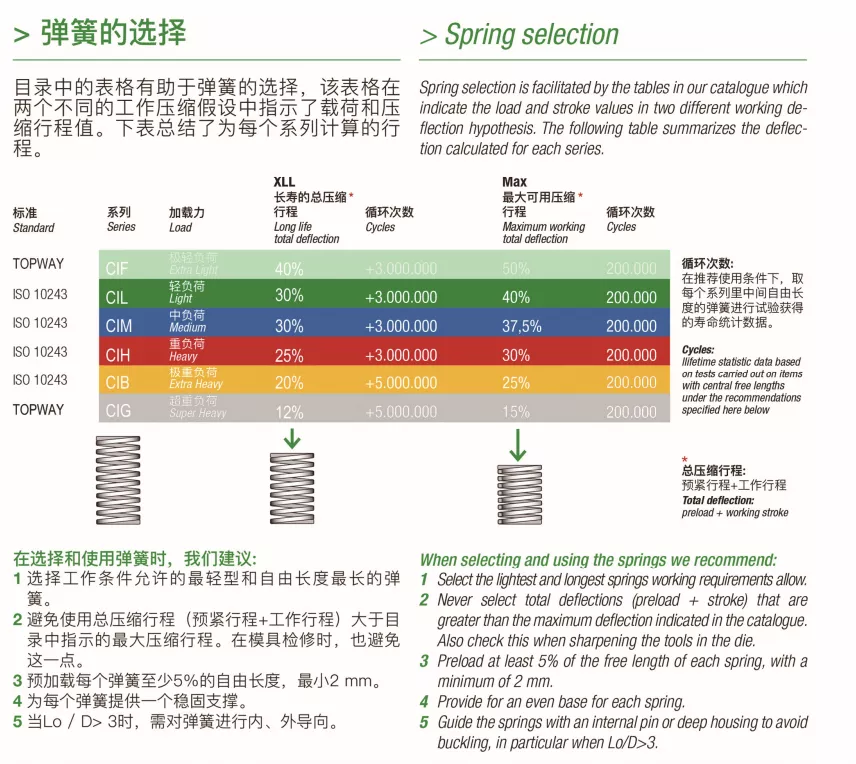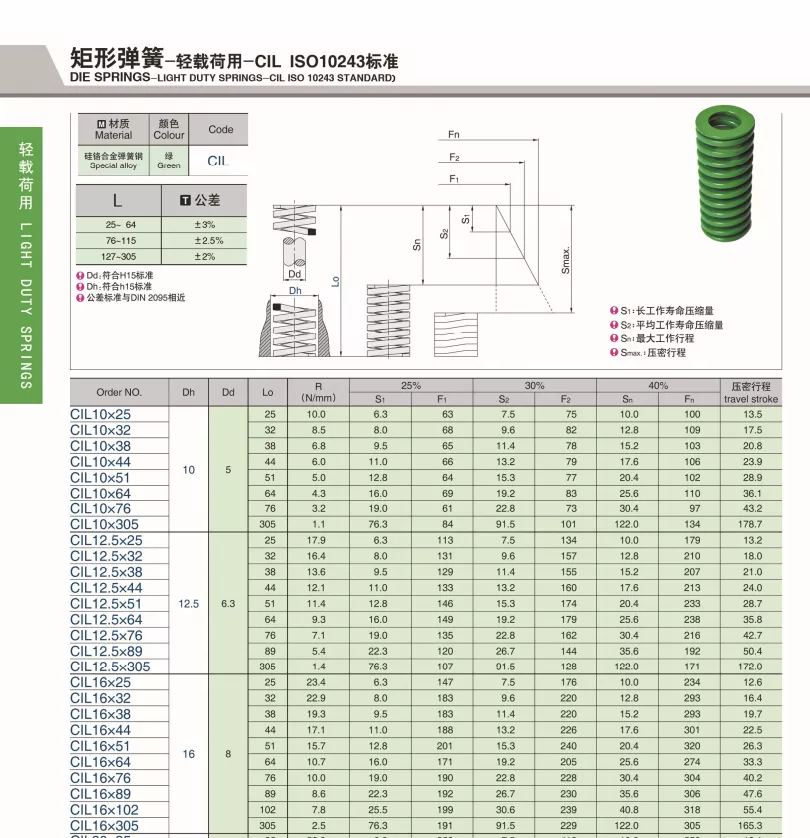 Our German standard die springs mainly include the five series, LF, TL, TM, TH, and TB. And the colour for these series respectively are yellow, blue, red, green, and brown. If you need more information, please down load our followings catalog. You are welcome to leave an inquiry, we will provide you a competitve price.
Kathysia Die Spring - ISO10243.pdf