In May 2020, one customer from Pakistan leave a message on my whatsapp, inquiry for one kind of compression spring. For this compression spring, it is very difficult to produce. As it wire diameter is 2mm, but the outside diameter of springs just only 7.4mm. Calculating the springs index just only 2.7(For most of coils springs, the springs index would need between 4.0-20, only for some smaller wire diameters, it can be less than 4.0, but most of them is bigger than 3.0).
Befor came to us, this customer had inquiry to more than 10 spring manufacturers, but all of them couldn't do it. All of them ask him to increase the outside diameter or reduce the wire diameter. If then, the springs constant will ge smaller, and couldn't afford enough load. Also this customer inquiry to die springs, but nobody could costomized this die spring for him. As the limit condition is the hole diameter in only about 7.5mm, most standard die spring is for 6mm and 8mm holes.
When the customer came to us, our engineer was headache for it. After discuss with our operating engineer, we can add one special machianism to increase the forming force and make it easy for cut off the spring wire. It made the springs is possiable. We had produce some samples and tested it, all the parameter is well match the specification. And the samples had sent to customer for test. I ensuer it will be good match with our customer's requirements.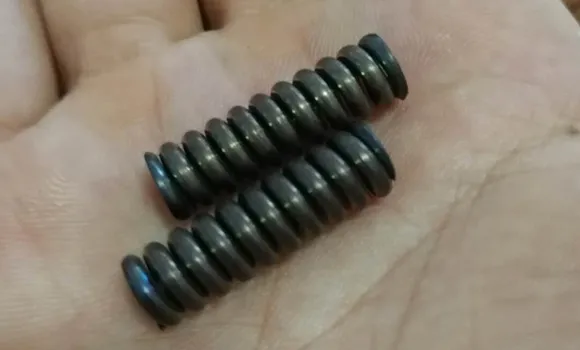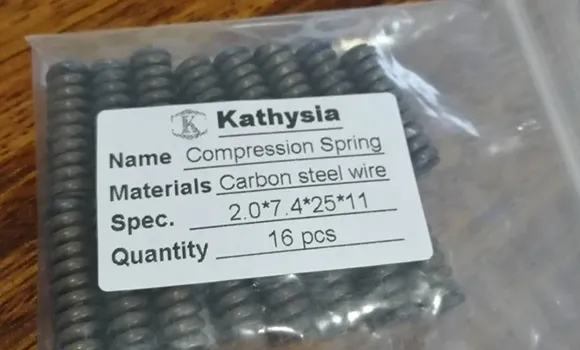 This is the fifth clients from Pakistan, I will do my best to work with him and ensure the sucessful of his project.