As a spring manufacturer with more than 50 years of experience, we have provided customers with a variety of different springs for many years. We are committed to meeting customer requirements, working with customers, and customizing the most perfect products for them.
As introduced on our website, we can customize all springs with a wire diameter of 0.15 to 80 mm, not to mention small compression springs, We have the most advanced spring processing and testing equipment, large production capacity and high yield. We produce springs with European quality and Chinese prices.
We work with each customer to customize production, whether the customer uses it to develop new products or meet current product needs. The small compression springs we provide to our customers are used in stationery, jewelry, various hardware and industrial products. The picture below is a small compression spring for a customer located in Europe.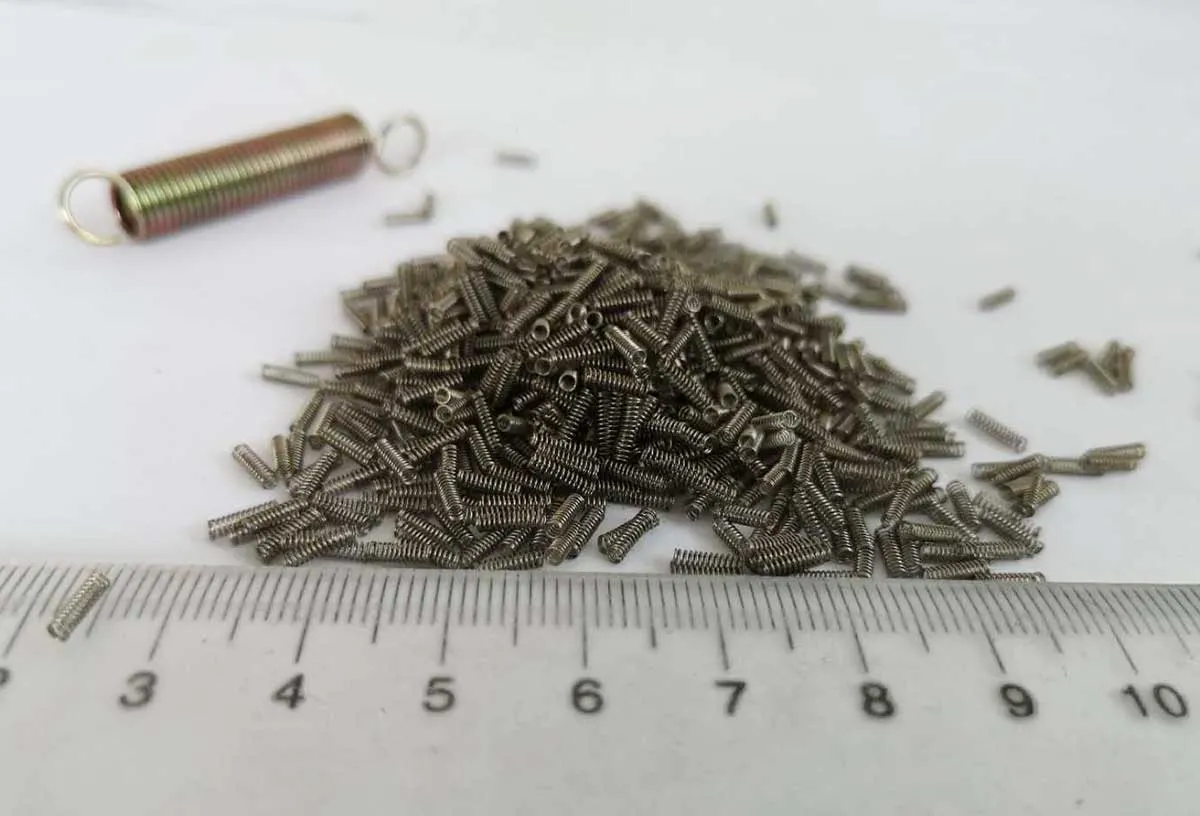 Frequently asked questions
Compression Spring Price
The spring is a highly customized product. The final price is closely related to the product's material, technical requirements, processing methods, delivery period, etc. You are welcome to inform us of your requirements, and we will quote you in a short time.
Do you have compression spring in stock?
Unfortunately, due to the many specifications and parameters of the spring, we may not have the inventory that meets the requirements, but we have a variety of raw materials, which means that once the technical parameters are determined, we can produce it in a short time.
Minimum order quantity?
We accept orders of all sizes, but there are more discounts for large orders.