Our company Kathysia Spring has a wide range of equipment for the manufacture of tension springs of various configurations and accuracy; Tension Coil Springs are used in most industrial and mechanical engineering areas.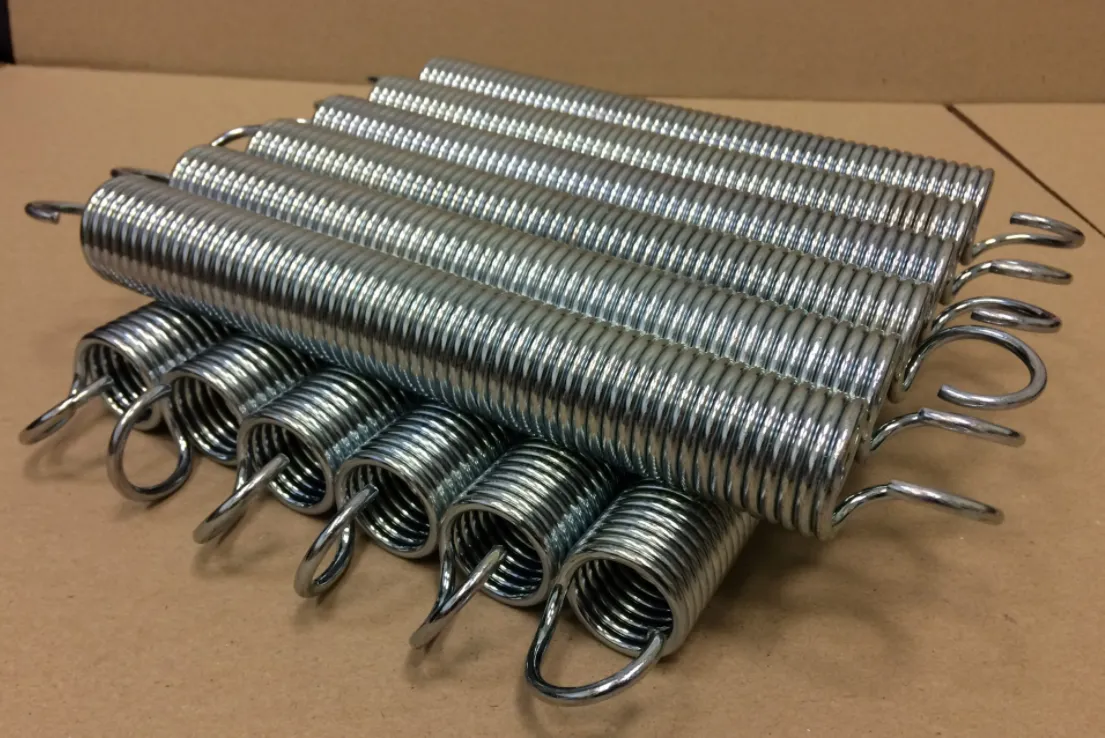 We manufacture tension springs with different types of hooks: machine hooks, cross over center hooks, side hooks, extended hooks, no hooks and non-standard hooks; the location of the hooks can also be different and is carried out according to the wishes of the customer. All springs are manufactured exclusively from certified raw materials that are supplied directly from famous China metallurgical factory.
We work with wire of various alloys and steel grades: steel, stainless, heat-resistant, titanium, copper and bronze alloys from 0.15 to 30 mm. inclusive. All springs are manufactured according to agreed technical specifications, drawings, sketches and reference samples.
Our own QCD laboratory with verified measuring equipment - all products undergo strict quality control at all stages of order execution.
As an additional service, we carry out the application of protective galvanic coatings, which are selected depending on the upcoming operating environment and customer preferences.