Springs are mechanical objects that deform when acted upon by an external force and subsequently return to their original shape when the external force is removed. Compression springs offer resistance to a compressive force applied axially. Coiled as constant diameter cylinders, common forms include conical, tapered, concave and convex as well as combinations of these. Most compression springs are manufactured in round wire but square, rectangular, or special section wire can be specified.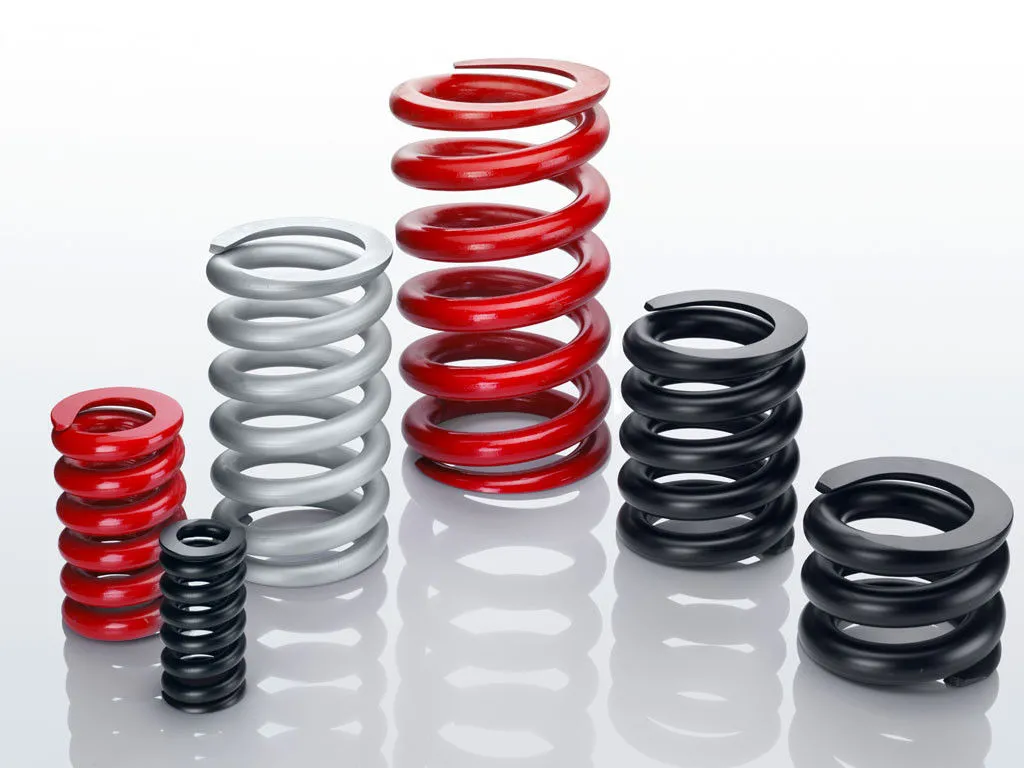 Compression springs are used primarily in "push" applications and are specified to work in a bore or over a rod. They can be supplied with end coils closed and ground square for optimum alignment and reduced solid height. Springs can also be pre-stressed during manufacture to maintain length at elevated temperatures.
Compression springs can be produced in a variety of shapes and custom designs depending on the application. Common custom derivatives include the cone shape where the spring radius descreases. This is widely used for battery springs.
Kathysia Spring is one of the main manufacturers of springs in China, which for many years has been producing high-quality springs for a variety of industries in China. You can order any type of the springs on this website.
We have the capability to produce compression springs in shortest time, to execute the manufacture of springs to order according to the drawing or according to the parameters provided by the client. The main parameters for ordering compression (extension) springs are: wire rod diameter, outer and inner diameter of the spring, length of the spring product. After receiving all the dimensions and parameters, the manufacturer of the springs will be able to start fulfilling the order for the manufacture of the spring.
Why us?
We have been producing compression springs and extension springs since 1957. We have extensive experience in the production of springs.
We offer services of manufacturing springs at an affordable price in European quality.
Fast production time, once the technical parameters are determined, we can use our many processing equipment to quickly arrange the production of orders.