Unlike the compression springs or extension springs, the Helical Torsion Springs are helical springs that exert a torque or rotary force, The coil of a torsion spring experiences bending stress. Torsion springs are often used as a counterbalance for doors, lids or other mechanisms that rotate on a shaft. Torsion springs can be made out of round, rectangular or shaped wire. A simple torsion spring has straight, but any bends or shapes can be formed. Double torsion springs can be used when twice the force is required or when you need an even distribution of torque.
The torsion spring configuration is created for the purpose of storing and releasing angular energy or for the purpose of statically holding a mechanism in place by deflecting the legs about the body centerline axis. Torsion springs will reduce in body diameter and increase slightly in body length when deflected in the preferred direction of the fabricated wind.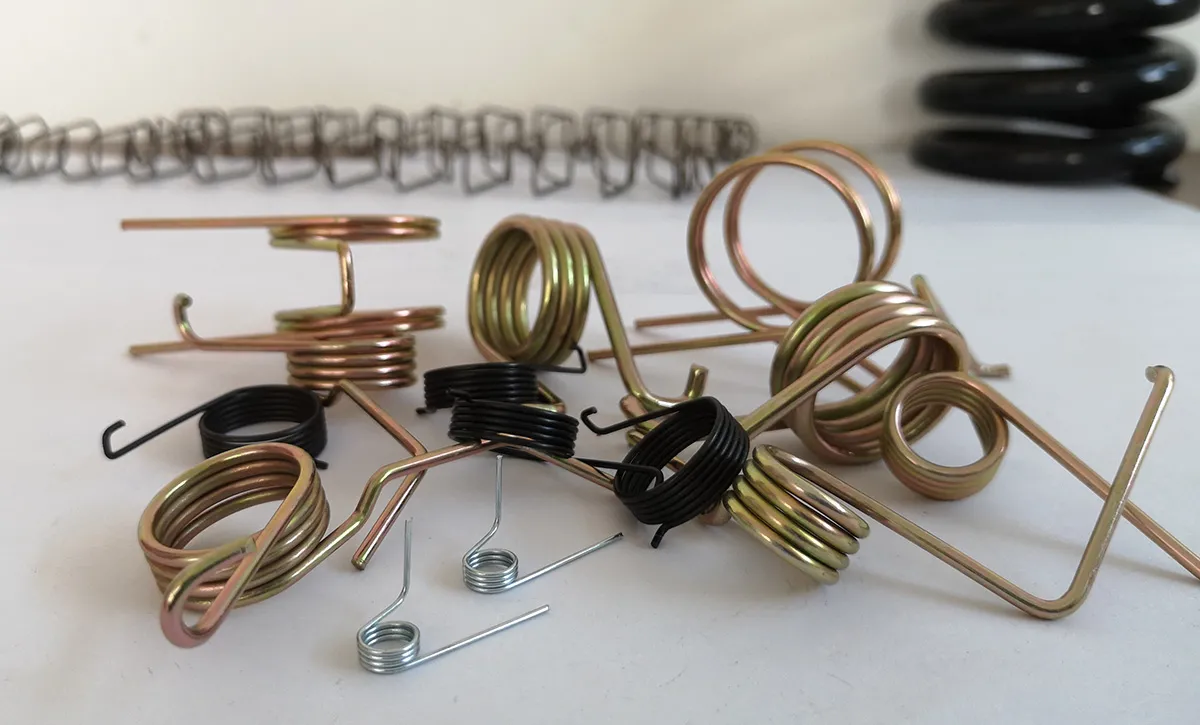 Double Torsion Springs
Double-bodied torsion springs are designed using the same methods as for single-bodied torsion springs. The rate for a double-bodied torsion spring is equal to the sum of the rates for each component. For the same wire diameter, coil diameter and wire length, double-bodied torsion springs have rates four times those of single-bodied types. Double-bodied torsion springs should be designed so they are coiled out from the center rather than in from the ends.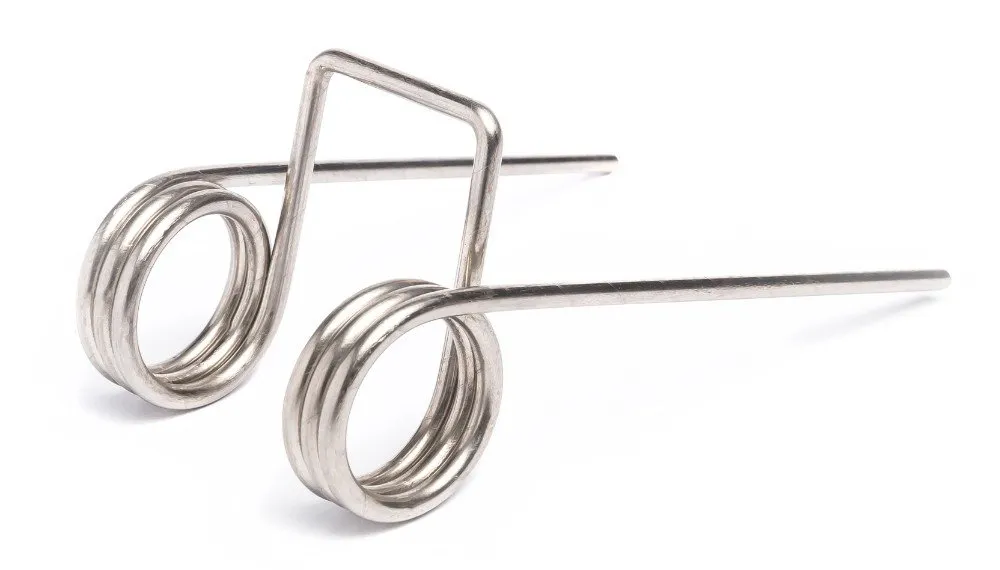 Torsion Springs for Sale
Kathysia Spring offers a selection of helical torsion springs with legs of equal length oriented at varying unloaded angles. Kathysia has many years of experience in spring manufacturing. We provide more than 100,000 tons of springs to global customers every year. Torsion springs are one of the important categories. We have more than 200 sets of various spring processing and testing equipment, a production area of more than 20,000 square meters, and more than 10 engineers with more than 30 years of experience, who can help customers quickly customize products and solve problems. Our customers are all over the world. Whether you are developing new products that require springs or considering adding spring suppliers, we are able to meet any of your needs. We welcome you to contact us at any time.