In the mining and quarrying industry, various heavy equipment are used, which includes jaw crushers, impact crushers, cone crushers, vibrating screens, various heavy-duty vehicles and so on. Under normal circumstances, the springs of these devices must be replaced every once in a while. Many project leaders purchase springs from equipment suppliers at extremely high prices. Perhaps they have a better choice.
As a core supplier of many heavy equipment manufacturers, Kathysia has been producing various springs for heavy equipment that meet extreme conditions.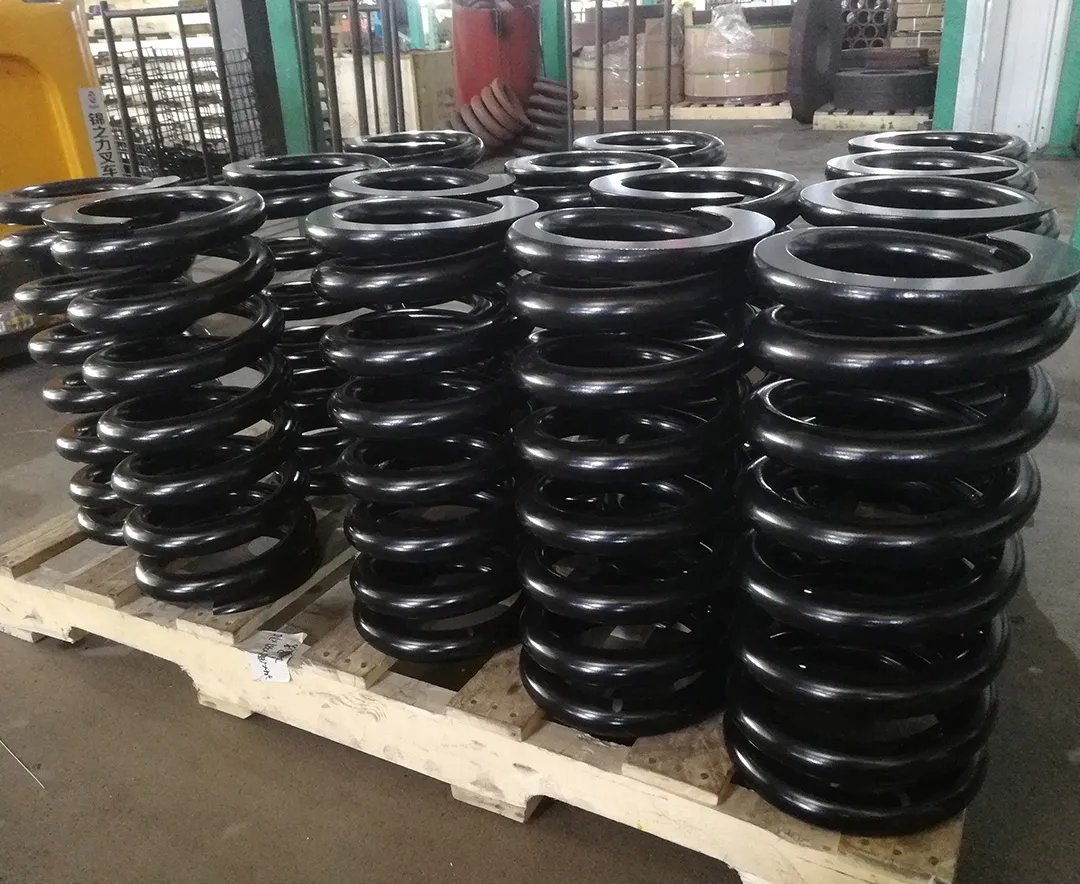 Not long ago, we just provided a customer from Singapore with some compression springs used on the vibrating screen. The customer highly recognized our products after the replacement, as you can see in this blog.
Frequently Asked Questions
1. Material of the Crusher Spring
Under normal circumstances, 60Si2Mn is a universal material, but you can also choose a better SUP9. Other customized materials can also be accepted.
2. I have not the drawings
We can design springs according to the original spring size and the load required by the machine(We provide springs for dozens of Chinese crushing equipment manufacturers).
3. Delivery Time
The production time is about 5-7 working days, transportation can be by airplane, international express or LCL according to the situation.